One of my clients is a realtor serving the Dallas, Texas real estate market. Like many major metropolitan areas, competition is fierce within the paid search category. You're competing against the big boys such as Redfin, Zillow, and Realtor.com. The thought of trying to compete and beat such Goliaths in the real estate paid search category can seem daunting for little David, but I'm here to give you good news; it can be accomplished- if you have a plan in place.
Within three months, I was able to reduce the cost per lead by nearly 40%. We went from $18 per lead to $12 and eventually $10 by the third month. I attribute this success by adhering to a PPC strategy that consists of these three beliefs;
1) Identify and pursue value
2) Be focused but flexible
3) Microtargeting
Here is how I applied all 3 of the above to my client's campaign;
Identify and Pursue Value
Having been in the paid search space for several years now, I've found DIYers, and even professional PPCers tend to make the mistake of allocating a lot of time and money to chasing whales. They spend a significant portion of the budget in order to capture the significant competitive keywords.
In this situation, everyone is targeting the major city of Dallas plus the respective keyword modifiers. And while I did do that as well, I also saw value in the small neighborhoods and subdivisions. Up and coming areas like Uptown Dallas where many millennials were looking to make a move to and that my client served. There's also Highland Park or Preston Hollow: neighborhoods that catered to a wealthy and upper middle class. Or even Lakewood; a middle-class subdivision just outside of the city.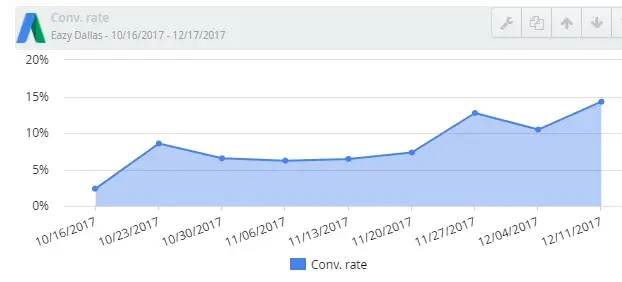 After two months, we were getting tremendous value from these subdivisions. When I speak of value in this situation, I'm referring to the fact that our cost per lead for these areas were cheap and abundant relative to a keyword term such as "Dallas real estate." There also wasn't a lot of competition, so we were assured of more exposure to our ads thus resulting in higher clickthrough rates.
In fact, our Highland Park campaign yielded a lower cost per lead than the city of Dallas did. Highland Park is a community full of mansions and million dollar homes. You would think that the cost per lead to target these prospective home buyers would be expensive to deter most agents from bidding. However, it wasn't the case. We found that there wasn't a lot of competition for this neighborhood. If you're an agent, imagine getting a fat paycheck for selling a million dollar home with little ad spend. Ka-ching.
Be Focused But Flexible
We have less than 100 keywords in our entire campaign. And I believe the 80/20 rule applies here; whereby 80% of our conversions are coming from 20% of the keywords. Well, maybe more like 70/30 or 65/35, but you get my point. I've audited enough campaigns over my career to see how weak account structure can lead to more work and inefficiencies. This problem is compounded when you are competing for a lot of keywords.
Success in real estate PPC is understanding how to capture longtail search queries. These make up the bulk of the leads that an agent will capture. But how do you catch longtail queries without having a bloated account structure that has to include every single keyword phrase? The solution lies in Modified Broad Match tactics. This match tactic is what allows me to be focused but flexible and yet still have a lean account structure.
A modified broad match is a more focused approach than broad match keywords. Unless you have a large budget that allows you to throw money around, using broad match keywords will result in wasted ad spend. Broad match attracts a lot of irrelevant search queries. "Dallas home rentals," "Dallas real estate association," "Dallas rental properties," are all examples of irrelevant queries to an agent who wants to sell homes. A broad match strategy also forces you to spend more time negative matching out the junk queries.
Whereas modified broad match allows me to identify which words in my keyword phrase I want to appear in the query without throwing money away. And while it's more focused than broad match, it's also more flexible than phrase match. For phrase match to work, the visitor's search query must fit the same order as the phrase match keyword. However, to have a successful campaign predicated on phrase match, you will need to create dozens and dozens of phrase matches which are all variations of each other. That is time-consuming and creates the account bloat I referred to earlier.
For example, "Dallas Home Listings" and "Home Listings in Dallas" must both be in the campaign. Multiply this by the dozens of other keywords you are targeting, and you have one hot mess. Or you can kill two birds with one stone with using modified broad match; +Dallas +home +Listing.
By structuring campaigns that rely on MBM, I'm able to have a lean account structure that doesn't require me to spend a considerable amount of time with maintenance and optimization. And it's flexible enough that it will allow me to expand the keyword base if necessary.
Microtargeting
Landing pages that do not have enough supporting content to match the messaging of the ad is a common problem with many PPC campaigns. Sometimes the ad is pointing to the homepage; an area of the website that has several conflicting messages and call-to-actions. And sometimes the ad is pointing to a designated landing page of a major metropolitan region. Many agents don't go the extra mile by creating landing pages that match the subdivision that they are promoting in their ads. It's a mistake that is costing money because they aren't engaging in microtargeting.
My account structure is that each campaign will focus on a neighborhood or subdivision. And for each community we're competing for, there will be a designated landing page supported by content specific to that area. The page will have a couple of paragraphs highlighting the significant attractions of the neighborhood along with information about schooling, traffic, and the local community. And of course, they'll be presented with a listing of homes for sale in that subdivision.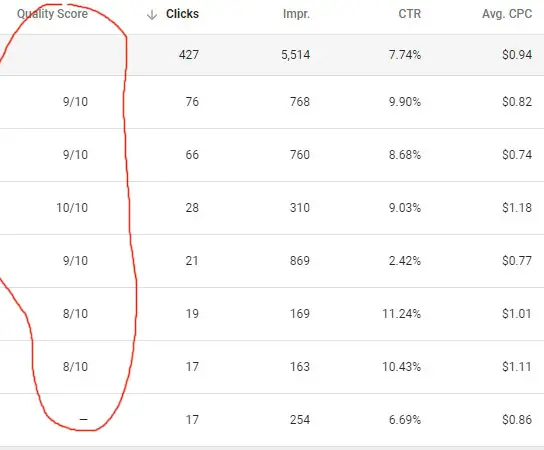 Having a targeted landing page that matches the ad creatives results in a higher Quality Score for your keywords. Quality score is Google's rating of the quality and relevance of both your keywords and the PPC ads. A higher QS results in a lower cost per click (CPC) which ultimately results in lower cost per conversions. The outcome is that you are spending less to obtain a lead.
Anyone of these three tactics can undoubtedly have a positive impact on a campaign. But utilizing all three together in harmony is what creates a lean and efficient campaign that powers the client's lead generation strategy.